November 22, 2018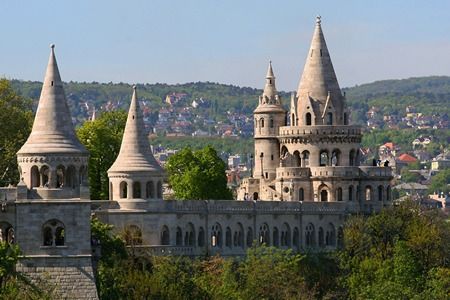 Over the last 10 years, the investment residency market experienced a massive expansion. While back in 2008 only 3 European countries offered a government-supported residency through investment program, today 26 countries do so, making up a EUR 5bn market.
The first Golden Visas
The pioneers of the Golden Visa schemes in Europe were Gibraltar, Monaco and the UK. To date, these programs are still popular, even though they are among the more expensive programs: they require an investment of at least EUR 1 million before accepting a residency application. Moreover, both Gibraltar and the UK offers only residency. Monaco also offers citizenship to investors, but does not allow for dual citizenship, expecting investors to make a major commitment when switching to Monacan citizenship. In these programs, the more "classic" forms of investment were employed: real estate, bank deposit, and government bonds.
Golden Visa programs for everyone
Over the years, more and more countries have started their own state approved programs. At the same time, the range of available investment types also widened. These days there are more options available in the area of real estate investment and bank deposits, while investors may also invest in a variety of local businesses, creating jobs directly. On the other hand, some governments have set up funds to handle non-refundable contributions and use them to develop their countries. Financed options, where the investor covers only part of the investment, and the rest is provided as a loan, are also available – and popular.
Currently there are 26 countries in Europe offering golden visa programs:
Andorra
Belgium – residency
Bulgaria – both residency and citizenship
Cyprus – both residency and citizenship
Czech Republic – residency
Estonia
France – residency
Germany – residency
Gibraltar
Greece – residency
Ireland – residency
Isle of Man
Italy
Jersey – residency
Latvia – residency
Luxembourg
Macedonia – residency
Malta – both residency and citizenship
Monaco – both residency and citizenship
Portugal – residency
Romania
Spain – residency
Switzerland – residency
The Netherlands – residency
Ukraine
United Kingdom – residency
Even where there is no official program, there might be a simplified process available for investors. A good example is Hungary, where you can easily invest in real estate, set up a company for property management, and apply for residency for the whole family.
Golden Visa in Europe: EUR 5bn a year
In 2017, nearly 8,000 main applicants (and 15,000 dependents) received residency or citizenship in the European Golden Visa programs. The most popular destinations were Greece, Spain, and Portugal: these three countries handed out about 84% of the approved golden visas. If we consider how much investment these programs brought to their countries, not surprisingly, again Greece, Spain, and Portugal are on the top, joined by the UK. Together, these four countries received the most funds in investment in 2017, about 93% of the whole market.