November 20, 2023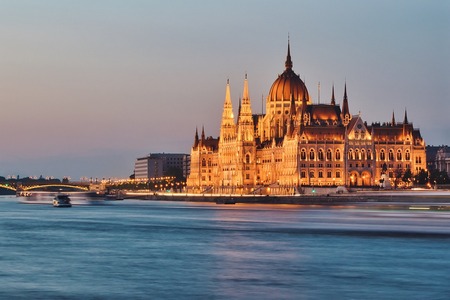 In its latest proposal for reforming Hungarian immigration law, the government announced a new investment residency scheme called guest investor residency. This is in fact a new and improved version of the previous golden visa program, with better perks and more diverse investment options.
Investment residency in Hungary
Hungary already had a golden visa program once, between 2013 and 2017. Then investors were invited to make an EUR 300,000 investment in government bonds with government approved investment firms. In exchange, they received Hungarian permanent residency for 5 years, which could be renewed indefinitely. Learn more about that here.
The new proposal published on 14 November 2023 offers altogether better options than the previous golden visa scheme. For starters, it has more diverse options:
Invest EUR 250,000 in real estate bonds offered by a state approved fund.
Invest EUR 500,000 in Hungarian residential real estate (and keep it for at least 5 years)
Donate EUR 1,000,000 to a designated cultural or educational institution
On top of this, investors receive residency for not just 5 years, as with the previous golden visa program, but for 10 entire years, regardless the expiry of their travel documents. Naturally, the same applies to the investors' family members, meaning spouse and underage children.
Guest investor visa and residency
The new Hungarian golden visa program has 2 phases. First, the investor can apply for a guest investor visa by making a pledge about making an investment as described above. The visa will be valid for 2 years, during which the investor can travel to Hungary and back to their home country as often as they like. Upon their first entering Hungary, the investor has 3 months to fulfil their pledge and make the investment.
With the proof of investment, the investor can apply for the residence permit. This will be valid for 10 years already, after which it can be extended for another 10 years, provided the investor maintains their investment.
How to get started?
The new investment residency scheme is not active just yet. For now, it is just a proposal, which will soon be discussed in Parliament. The soonest the new Hungarian golden visa program becomes available is at the start of 2024. Watch this space for updates.
Nevertheless, you can already get in touch with us so you will receive firsthand information as soon as the Hungarian guest investor residency becomes available. Alternatively, you can also apply for the Hungarian real estate residency program, in which you can apply for Hungarian residency through property investment.