April 17, 2018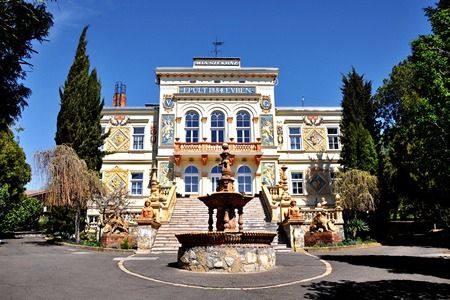 There are many reasons why you might want to get a second citizenship. Whether you are looking for visa-free travel around the world, a safe second home for your family, a secure investment, or easier access to international business, a second citizenship might be in fact an affordable option, saving you time, hassle, and money.
How do second citizenship programs work?
In many countries around the world, investors are allowed to apply for citizenship (often together with their closest family members) if they prove they have close ties with the country. This is usually through a major investment either in local property or business, the purchase of government bonds, or a non-refundable donation to specified organizations. Each country that has a "golden citizenship" program has different conditions – and different benefits to offer.
The most popular benefits of second citizenship programs
Visa-free travel around the world. When you get your second passport, you will be able to travel without a visa to all countries citizens of your second home can travel to, which can save you a lot of time, stress, and money, if you travel a lot. Passports can be ranked based on how many countries you can visit with them visa-free.
See the strongest passports in the world here.
Secure investment. Many second citizenship programs require that you invest in local business, government bonds, or real estate. Investing in local business is the riskiest, since usually there is no guarantee that it will become a success. Real estate is more secure, since you can rent it, and later even sell it. Government bond programs usually take the interests of a given period, but in return they guarantee that you do not lose on the venture.
Better business opportunities. If you do business around the world, sooner or later your passport will be required – at which point some sellers may decide to raise the price, just because you are from a "high risk" country. Having a second passport can simply spare you this price increase.
Safe second home for your family. Even if most second citizenship programs do not require you to settle in your new homeland, you do get the opportunity to do so. Many people choose a destination based on how apt the infrastructure is for raising a family (including transport, healthcare, education, public safety, etc.)
As such, affordability of a second citizenship program greatly depends on how much you are willing to spend, and how much you want to gain – meaning not only fiscal / physical assets, but also invaluable "assets", such as time and calm.
Time frame is also an aspect to consider
When considering affordability, the time frame of getting citizenship is also an important aspect. In some countries, the whole procedure takes just a few months, while in others it is still at least a year before you can get your second passport. For comparison, in Cyprus you can become a citizen in just 3 months, while in Bulgaria this takes 2 years.
Citizenship or residency?
In many countries, residents have more or less the same rights as citizens, especially regarding travel rights. As a result, depending on your circumstances and requirements, it might be more affordable for you to choose a residency program instead of second citizenship.
Investment residency programs usually
require a smaller financial commitment;
operate with a shorter time frame.
Ask for the help of an expert consultant
As there are more and more programs available each day, it is not that easy to choose. The database at Newresidency.com helps you familiarize yourself with current options, and it lets you filter for various aspects, including
Region,
Type of investment,
Amount to invest,
and a few more.
You can also ask for the help of a consultant. They will help you evaluate your needs and your resources, and select a program that best suits you (and your family). Working with a consultant also saves you time and effort, as it makes the process faster and worry-free – since consultants already know the processes and can navigate more easily through the sea of administration. Just let us know, and we will be happy to help you take the next steps towards a better life in our globalized world.