| | |
| --- | --- |
| Country | Hungary |
| Region | Europe |
| Minimum investment | EUR 250,000 |
| Additional fees from | N/A |
| Investment type | Government bonds / Real Estate / Donation |
| Program type | Residency |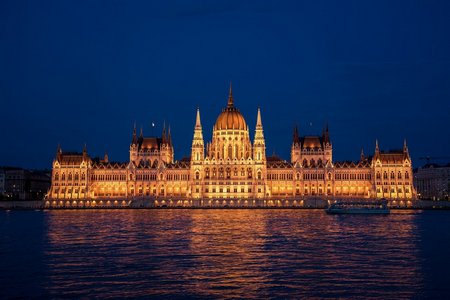 Highlights
THIS PROGRAM IS NOT YET OPERATIONAL. THE PROPOSAL STILL NEEDS TO BE APPROVED BY THE HUNGARIAN PARLIAMENT, AND SOME DETAILS NEED TO BE CLARIFIED. WATCH THIS SPACE FOR UPDATES.
Click here for a Hungarian residency option currently available.
Hungary is planning to offer 10-year residency to investors who make significant contribution to Hungarian economy. Hungary is an outstanding destination if you are considering moving to Europe. Its central location offers easy access to the other countries of the continent, while it can boast advanced infrastructure combined with low living costs, excellent public education, virtually no violent crime, moderate climate, and a myriad of little-known perks like the countless thermal baths all over the country and even all around one of the world's most beautiful capital cities, Budapest.
Family
You can include your closest family members in the application, meaning your spouse and underage children (below 18 years). The number of children is unlimited, there is no extra fee mentioned so far. Your family members will enjoy the same privileges as you, including visa-free access to the Schengen zone and many more countries.
Program description
The guest worker residency program is intended to grant residency to investors who make a significant contribution to the Hungarian economy. There will be several ways to demonstrate that the investor's presence in Hungary is beneficial to the Hungarian economy (see the financial terms below).
Once you decide which option suits you best, you will need to apply for a guest investor visa and, in the process, make a pledge for realizing the investment within 3 months after first entering Hungary on this visa. When you fulfil your pledge, you receive a proof of this, which you must submit together with your guest investor residency application.
Guest investor residency will be valid for 10 years, regardless of the expiry date of your travel document (which is a great perk compared to other residence permits that are valid only as long as your passport). After 10 years, the residence permit may be extended for another 10 years provided you maintain your investment. At the same time, there is no minimum stay requirement for renewal.
Travel options
Since Hungary is a member of the European Union and the Schengen Agreement, Hungarian residency grants you and your family visa-free access to the EU, the Schengen zone, and several other countries around the world. Hungarian residency holders can also expect to get their visa applications approved more easily even if they do need a visa somewhere.
In the first phase of the application, you will receive a guest investor visa that lets you and your family members enter Hungary to take care of the investment and the residency application here. While normal visas can be used for entry only once, the guest investor visa of Hungary makes multiple entries possible, so you can come and go between Hungary and your home country even before you receive your residence permit.
Financial terms
You can choose from one of the below options to become eligible for guest investor residency in Hungary:
At least EUR 250,000: purchase bonds issued by a real estate fund registered by the Hungarian National Bank (MNB)
At least EUR 500,000: purchase residential real estate within the territory of Hungary
At least EUR 1 million: donate to designated cultural or educational institution
You will be required to make a pledge for realizing one of these options, and based on that you can get a guest investor visa to enter Hungary. Once in Hungary, you have 3 months to fulfil your pledge and apply for residency.
If you choose the residential real estate investment, you will be required to retain the property for at least 5 years.