January 3, 2018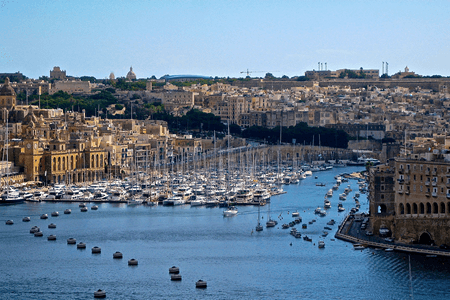 Malta is a picturesque island country in the Mediterranean, and it is a member of the EU and the Schengen zone. Its rich history, high standard of living and excellent air links make it an attractive place to live or own a second home. Both tourists and expatriates are attracted to the country's mediterranean climate, making it the warmest country in the EU. Plus, since English is an official language of the country, you will not have to overcome a language barrier when relocating to Malta.Malta offers both a golden residency and a golden passport program. Both are extremely fast and clear-cut, with well-defined requirements and deadlines. As is common, golden residency comes at a lower price, but it also offers more limited benefits. The golden passport program, in contrast, offers significant advantages for a slightly higher price. Let us recap the main advantages of the Maltese golden passport program below.
Travel the world
As a resident of Malta, you and your family members will be able to move freely within the Schengen zone in Europe. This is an excellent advantage in itself, put it pales in comparison to the possibilities provided by Maltese citizenship. With a Maltese passport, you will be able to travel to more than 150 countries visa-free, including Australia, Canada, the United States and the United Kingdom.
Live, study, work or own land anywhere in the EU
With a Maltese residence permit, you will be able to travel within the Schengen zone without passport checks. With a Maltese passport, however, you and your family members will also gain the right to live, study, work and own land anywhere in the EU. You will become full-fledged EU citizens for life, and you will be able to pass your citizenship on to any children born afterwards.