February 1, 2018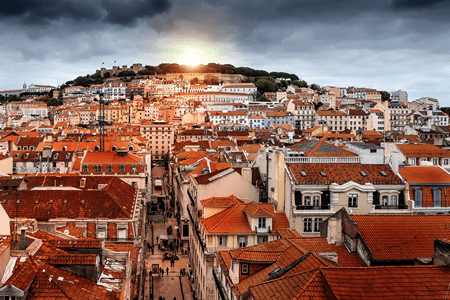 The new startup hub of Europe
Portugal's popularity as a European business destination has soared in the last few years. The country on the Atlantic coast has always been a popular holiday destination thanks to its climate, culture and gastronomy, but its newfound fame is mainly due to its booming startup culture. Combining an excellent education system, first-class health care, and a very favorable business environment, Portugal is home to more and more up and coming companies.
Flexible and affordable residency in only a few months
Portugal's golden residency program is very fast and affordable, making it one of the most popular in Europe: you and your family can gain Schengen residency in just 2-5 months. Even better, it offers a lot of flexibility in terms of investment options: you can purchase real estate, start a company, make a donation or invest in one of the selected projects. The most affordable option gives you Portuguese residence for as little as EUR 250,000.
Visa-free travel to Europe and the world
Once you and your loved ones acquired your residence permit, you will be eligible for unrestricted travel within the Schengen zone in Europe. After 6 years or Portuguese residence, you will be eligible for citizenship. After acquiring a Portuguese passport (the world's 5th best passport, according to the Henley Passport Index), you will be able to travel visa-free to 173 countries in the world, including the USA, Canada and the United Kingdom.
Your home away from home
There is no requirement to reside in Portugal during the application process or after your residence permit has been granted. However, if you decide to spend some time in your new home country, you will discover the reasons so many visitors are drawn here every year. With 3 000 hours of sunshine in a year, 850 kms of beaches and its mild climate, Portugal is perfect for those looking for a bit of seaside relaxation, while its cities dazzle newcomers with breathtaking architecture, a vibrant cultural life and world-renowned gastronomy.
Contact us today to find out how you and your family can become Portuguese residents in no time!