September 26, 2018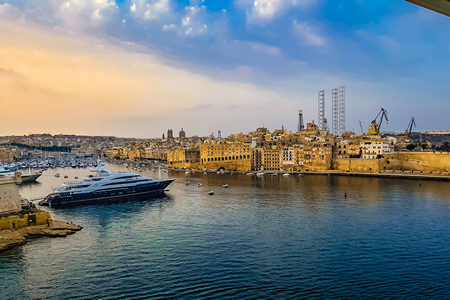 This island country in south-eastern Europe is a full member of the EU and the Schengen zone, offering both a golden passport and a golden visa program. Since a Maltese passport grants you and your family the right to live, study, work and own land anywhere in the EU, as well as visa-free travel to more than 150 countries, the citizenship-by-investment program of Malta is excellent value for money. If you opt for a Maltese residence permit instead of full citizenship, you will still enjoy unrestricted travel within the Schengen zone in Europe.
Live and work anywhere in the EU
Thanks to the laws granting free movement within the European Union, your Maltese passport grants you and your family to live, work and study anywhere in the EU. Moving requires minimal administration – you only have to register at the local municipality office, no visas or work permits are necessary. You and your family will enjoy the same legal status as locals, since EU regulations expressly forbid discriminating between citizens of the Union.
Excellent education for your children
Free movement of EU citizens also applies to education. Your children will be able to apply to and enroll at prestigious universities in the United Kingdom, the Netherlands, France or any other country within the EU. Naturally, this also applies to primary and secondary education.
Living in Malta
You do not have to reside in Malta once you receive your passport or residence permit. However there are many factors that make Malta a superb place to live. First, English is widely spoken and used in all legal texts and proceedings, so you will face no language barrier or tiresome language learning curve. Malta is also consistently rated among the top countries in the world in terms of safety, quality of life and climate – it is the warmest country in the EU). Furthermore, the country's rich history and strategic location between Europe and Africa make it a welcoming and exciting place for expatriates.