November 23, 2020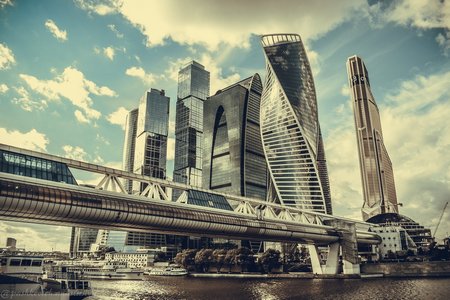 News of a Russian Golden Visa program to be developed were first reported in March 2020, and now, in November, the Ministry of Economy shared the details of the plan. It will have various options for obtaining permanent residency by investment into business and real estate, and the program is expected to be popular among investors from the Middle East and Africa.
Benefits
Russia might soon enter the world-wide competition for attracting foreign investors with its Golden Visa program currently in the making. According to the plan recently published, the Russian Federation will offer residency to foreign investors – it is not yet reported whether family members may be included in the application, but the proposal is aimed mostly for top managers who regularly travel to Russia and face the formalities of entry regularly.
A Russian residence permit gives you visa-free entry not only to the Russian Federation, but also to several other countries Russia has an agreement with (Russian is 51st according to the Henley Passport Index). The residence permit lets you register in the Russian social security system and get the compulsory medical insurance, plus use all the social services available to Russian citizens. You will have to pay taxes the same way any other Russian citizen, while you also must report your foreign income and assets. However, you will not obtain voting rights, and you will not be required to enter into military service.
Conditions
It seems there will be various options in the Russian Golden Visa program based on which investors may become eligible for residency in Russia. These include the following:
Invest at least RUB 15 million (ca. EUR 160,000) as an owner in a Russian company.
Invest at least RUB 15 million (ca. EUR 160,000) in a Russian company (not necessarily as a shareholder) which must exist for at least 3 years, pay at least RUB 6 million in taxes, and employ at least 25 people (not clear if prior to application or prior to investment).
Invest at least RUB 50 million (ca. EUR 550,000) as an owner in a foreign company operating in Russia, operating for at least 3 years.
Open a company as the sole owner with at least an investment of RUB 10 million (ca. EUR 110,000) and 10 local employees.
Purchase and hold government bonds or real estate worth RUB 30 million (ca. EUR 330,000) for 3 years before applying for a residence permit.
Please note that this is not a finalized and accepted bill, and some conditions have not yet been clarified. Moreover, for now there is no deadline announced regarding when they expect the Russian Golden Visa program become operational.
Procedure
In any case, it already seems sure that after the investment that will the basis of your eligibility for residency in the Russian Golden Visa program, first you will have to apply for a temporary residence permit, and you can apply for your Russian residence permit only after a year.
You also must undergo a medical examination, and you will be required to speak Russian to at least some degree.
Expectations
Russian officials expect the program be popular among top leaders of foreign companies that travel to Russia on a regular basis and would wish to avoid bureaucratic obstacles each time they enter the Russian Federation – or any other country that has a visa-free agreement with Russia. The other most important target group is the wealthy of the Middle East, Africa, or even China, who are looking for increased legal certainty compared to their home countries.
Russian is already a popular destinations with about 180,000 immigrants yearly, most of them coming from neighboring countries. For skilled professionals, obtaining a work permit in Russia is a regular procedure, and does not require a specific investment.
At the same time, it must be noted that several countries offer more favorable conditions to international investors than Russia, even within the EU. For example, in Cyprus you can get residency for the whole family within 2 months for an investment of just EUR 330,000, and you get visa-free access to the European Union and all Schengen countries. In Hungary you can get residency through real estate investment for ca. EUR 220,000 for yourself and your close family members in accordance with local immigration regulations.