October 17, 2018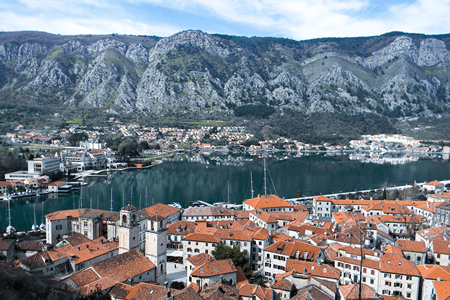 After being in the works for some time now, it seems the long-awaited Montenegro Golden Visa program is finally launching. From now on, a simple investment in Montenegro can get you and your whole family Montenegrin citizenship.
Investment Citizenship in Montenegro
The main partner of the Montenegro Golden Visa program is Henley & Partners, a global investment immigration provider that last time helped the Moldovan government set up a similar program. The government of Montenegro intends to run the program for 3 years, with an initial ceiling of 2,000 citizenships to be awarded to investors.
Real estate investment for the Montenegro Golden visa
Application fee: EUR 100,000
Investment in real estate projects appointed by the government: EUR 250,000 or EUR 450,000 (depending on the area)
Getting citizenship by investment in Montenegro involves paying an application fee, and making an investment in real estate projects appointed by the government. The expected investment sum depends on where you want to make an investment. The northern areas of Montenegro are less developed, so there an investment of EUR 250,000 matters more, although ROI might be less. The southern areas that include the Adriatic coast are well developed, so here a bigger investment, at least EUR 450,000 is expected. At the same time, ROI might also be bigger.
The application fee is EUR 100,000, and it is to be deposited in a special fund designed to improve less developed areas.
Travel with a Montenegrin passport
When you become a citizen of Montenegro, your Montenegrin passport will let you travel to 120 countries without a visa. This includes entering the Schengen-zone visa-free, since Montenegro is a candidate for EU membership since 2010, and is close to being accepted.
Family members in the Golden Visa Program
As not all details are yet available regarding the program, it is not clear whether family members can be included. The spouse and the underage children of the applicant usually also become eligible for citizenship in other programs; it is still to be seen whether adult children and old, dependent parents can also be included in the application.