May 3, 2018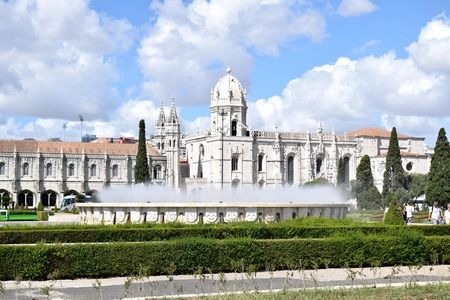 Portugal, located in the very south-west of Europe, boasts a Mediterranean climate, 3000 hours of sunshine a year and 850 km of beaches, making it a popular holiday destination. The country is not only attractive to short-term visitors, however: a favorable business environment and one of the fastest and most affordable European golden residency programs make it an attractive option for businesspeople looking to expand their travel and investment options.
Unrestricted and visa-free movement within the Schengen zone
Having a Portuguese residence permit means that you can travel without a visa within the whole of the Schengen zone, in addition to most European countries. After residing in the country for 6 years, you can also get a Portuguese passport enabling you to travel unrestricted to over 150 countries in the world, including the EU, the United States, the United Kingdom, Australia and Canada.
Fast, affordable and flexible application process
The Portuguese investment residency program is one of the fastest in Europe: it only takes 2-5 months from start to finish. Once you received your permit, your family members can apply for theirs based on the family reunification procedure.
This golden residency program is also one of the most flexible: it offers no less than 6 options for investment, ranging from purchasing real estate, making a capital investment or flexible investment through creating jobs to donating for research activities or for supporting the arts and the country's cultural heritage. The lowest required investment is only EUR 250, 000, an extremely affordable option when looking for European residency.
Booming business environment
Portugal is becoming the new startup hub of Europe, with investors, entrepreneurs and young talent positively flocking to its vibrant tech scene. Combined with the country's rich history, architectural and cultural heritage and world-famous gastronomy, Portugal can truly become a home away from home for those in search of a flexible and pleasant new base.