February 14, 2018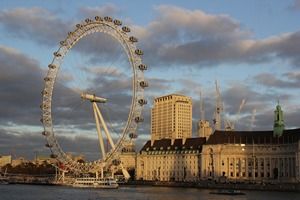 The United Kingdom is one of the most influential countries in the world, known for its multicultural society, outstanding education system, comprehensive free health care and renowned finance sector. The UK golden residency program is the fastest and most predictable of all G8 countries, granting you permanent resident status leading to UK citizenship (with the 3rd best passport in the world).
Be part of a select group of applicants
The UK investment residency program is targeted towards high net worth individuals, ensuring a select applicant pool. You will be required to purchase government bonds of invest in a local business, in addition to making a bank deposit.
The lowest investment amount is GBP 2 million, which enables you to receive permanent residency in the United Kingdom in 5 years. You can shorten the time to permanent residency by increasing your investment: GBP 5 million will get you permanent residency in 3 years, while investing GBP 10 million will shorten the time to 2 years.
The initial visa procedure is completed in 6-8 months, after which you will be welcome to reside in the country. As a non-domiciled resident, you will be able to enjoy the benefits of a highly attractive taxation environment. Your spouse and your dependent children can also be included in your application.
Living in the UK
As UK residents, you and your family will be able to enjoy the full spectrum of what this magnificent country has to offer. From thriving city to small village, you can encounter a wide variety of cultures, languages and ways of life. Your children will be part of one of the best education systems in the world, with the chance to enroll at world-famous universities like Oxford and Cambridge. Your family will also enjoy free health coverage by the NHS, considered a model to follow by many. Finally, the UK being one of the most significant commercial and financial centers of the world, being a resident is an excellent chance to build or expand your own business.