June 5, 2019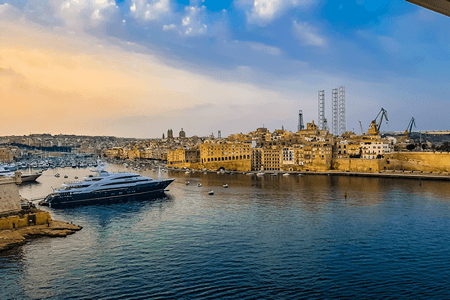 The investment residency program of Malta is among the most popular residency bond programs in Europe. While Maltese residency lets you travel visa-free in the Schengen zone, the program is straightforward, fast, and cost-effective – and now it also has a financed option.
How does the Malta investment residency program work?
You become eligible for residency in Malta if you make an EUR 250,000 investment in Maltese government bonds. Apart from that, you must make a non-refundable contribution of EUR 30,000 to a government fund, and rent property that can be used as your registered address in Malta.
Once you have your residence permit, your family members (spouse, unmarried dependent children under 26, and dependent parents or grand-parents) also become eligible for residency in Malta.
What is the financed option in Malta Investment Residency?
The financed option applies to the purchase of the EUR 250,000 government bonds in the residency program. Regularly, you would purchase the bonds to be held for 5 years. After maturity, the EUR 250,000 is paid back in full, but without interests.
In the financed option, you make a EUR 66,000 deposit at a Maltese financial institution that is a partner in the residency program (a setup fee of EUR 7,000 may apply). They provide you a loan of EUR 250,000, with which you may purchase the residency bonds. The bonds must be held for 5 years, during which the bank charges you interest for the loan – which will be subtracted from your deposit. At the end of the 5 years, the EUR 250,000 will be returned to the bank; by this time, your deposit will also be depleted.
The main benefit of this financing option is that you do not have to make a commitment for EUR 250,000. Instead, you may use the remaining amount to invest elsewhere, where you can expert more return on your investment.
Residency in Malta for life
Whether you choose the regular or the financed option for purchasing residency bonds in Malta, you and your family members will become eligible for Maltese residency for good. You just need to maintain a property that can serve as your legal address that is essential for residency.