| | |
| --- | --- |
| Country | Canada |
| Region | Americas |
| Minimum investment | CAD 800,000 |
| Additional fees from | 0 |
| Investment type | Government bond |
| Program type | Residency |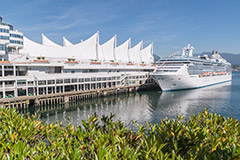 Highlights
Canada is the second largest country in the world, and among the wealthiest and most stable. It is a member of the G8 and NAFTA, and has a market-oriented economy similar to the US, coupled with world-class universal health care and education systems typical of Western European countries. Its high living standards, relaxed lifestyle, safety and stability, cultural, ethnic and religious tolerance and attractive private and corporate tax rates make Canada one of the top choices for investors looking to relocate. With the golden residency program, you and your family can enjoy most of the advantages granted to Canadian citizens.
Family
You can include your close family members (spouse and children) in your application without having to increase the investment amount.
Program description
You have to demonstrate at least 2 years of managerial experience to be eligible for this program. The next intake of applications opens from May 29, 2017 and lasts until February 28, 2018. French-speaking applicants may apply at any time.
Once your application has been approved, you and your loved ones can benefit from almost all rights of Canadian citizens (with the exception of voting and running for office). After 4 years as a resident, you will be eligible to apply for Canadian citizenship (additional conditions apply).
Travel options
After receiving your Canadian residence permit, you and your family can travel and live anywhere in Canada. Once you acquire Canadian citizenship, you will be able to travel visa-fee to over 150 countries including the EU (Schengen), the UK, Australia and the USA.
Financial terms
The program requires that you invest at least CAD 800,000 in Quebec in one of the available Immigrant Investment Programs. The investment is guaranteed by the government, and will be returned to you after the 5-year period without interest. In addition, you and your spouse have to demonstrate a net worth of a minimum of CAD 1.6 million, and proof of having legally obtained these funds.