August 6, 2018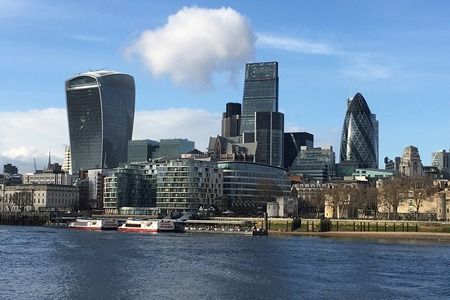 Despite Brexit and the recently enhanced scrutiny in applications for UK investment residency (or Tier 1 visas), the number of applicants in Q1 2018 is up by 46% as compared to the previous 12 months.
UK investment residency: "Tier 1 visa"
The scheme is aimed at international investors who are willing to invest at least GBP 2 million in the UK. 75% has to be either in local business or in government bonds, and 25% spent on purchasing assets or making a bank deposit. In exchange for that, investors and their family members (spouse and underage children) are granted temporary residency, which can be changed into permanent residency in just 5 years, if the applicants actually reside in the UK. The bigger the investment, the sooner the permanent resident permit is granted.
Criticism of the visa scheme
Since the launch of the program, concerns have been raised that the UK was being used for money laundering. As a result, it seems currently applications are being evaluated with more scrutiny then before. Moreover, in March the then-home secretary Amber Rudd ordered previous applications to be reviewed in order to see if any action was necessary.
Because of the increased scrutiny, earlier this year Chelsea FC owner, Roman Abramovich, had his application for extension delayed. As a result, he missed his team lift the FA Cup, and in the end he revoked his application, and has since then gained Israeli citizenship.
Still, up till 31 March, 405 people applied for the Tier 1 visa in the UK in 2018. This is significantly more than the 278 applications in the previous 12 months. The UK is most popular with the Chinese (123 applications), while Russian and Turkish interest also visibly increased.
The number of applications is still increasing
The UK still seems to be an attractive country to live and invest in, despite Brexit. The UK offers an international platform for overseas investors from where to grow their international business and investments. The UK and London also has a strong cultural appeal, while the private education system is also appealing to many.
Another reason for the increased number of applications might be that many investors might worry that the government could tighten visa rules after the formal Brexit date (currently indicated as March 2019). This and political uncertainty surrounding US investor visas could urge investors to apply for UK investment residency sooner.
At the same time, as Stuart Daltrey, director of UK accountancy firm Moore Stephens mentioned, "Positioning the UK as an attractive location for internationally mobile entrepreneurs to set up and invest in businesses is vital to driving economic growth and creating jobs, so there is little sense in making it more difficult for them to do that."