November 27, 2017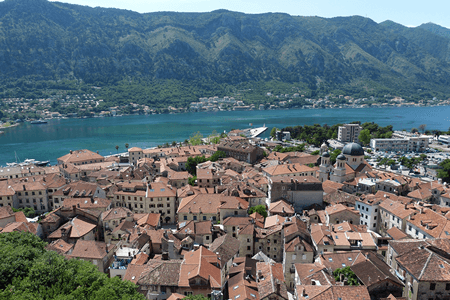 The 2017 edition of the Global Citizenship Forum was held on the Montenegrin island of Sveti Stefan in October 2017. The star-studded event featured philanthropists, political and business leaders and prominent artists from all over the globe, discussing what it means to be a citizen of the world. The location was by no means accidental: the upcoming golden passport program of Montenegro is among the most anticipated by industry insiders.
Visa-free travel, untouched nature and modern amenities at your fingertips
The Southern European country of Montenegro boasts amazing natural beauty spanning Adriatic beaches, rugged mountains and forests. Its rich cultural heritage is combined with modern benefits: the country has adopted the Euro and is in negotiations to join the European Union. A Montenegrin passport grants visa-free access to over 100 countries including the Russian Federation and the Schengen zone in Europe. Another advantage of Montenegro is its relative proximity to Russia, Africa and the Middle East: being just 4 flight hours away, it is much more conveniently reachable than Caribbean countries offering investment citizenship programs.
The Montenegrin Special Investor Programme
The Montenegrin golden passport program, termed the "Special Investor Programme", has been developed with input from the top investment immigration companies from all over the world. Its aim is to attract investment to the country, with special focus on its less developed regions. The preparations have been ongoing for over a year now, and the details of the program are expected to be officially announced towards the end of 2017 or in early 2018.
Tentative plans for the Montenegrin golden passport program include at least two different investment amounts: one for the Adriatic coastal regions and one for the mountainous territories in the north of the country. The areas further from the sea have traditionally seen less willing investors, so the minimum investment for this region is planned to be significantly lower than the minimum for the less popular southern part.
To make sure you do not miss the latest development on this promising opportunity, contact us today! We will make sure to provide you with the most up to date information as soon as it becomes available.