January 10, 2018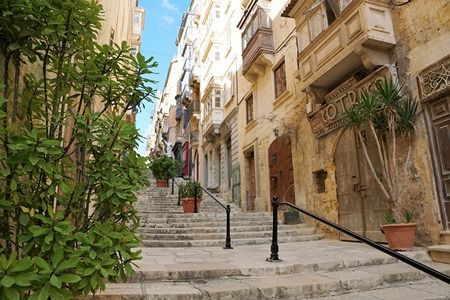 Malta is an island country located in the center of the Mediterranean sea, between Italy, Tunisia and Libya. It consists of several islands of varying size, only three of which are inhabited. The total population of the country is only around half a million. Malta is a full member of the EU and the Schengen zone, so Maltese citizens can travel visa-free to more than 150 countries including Australia, Canada, the USA and the UK.
The warmest country in Europe
Malta has the warmest climate of the EU countries, with very mild winters and hot summers. Typical summer temperatures are around 31˚C during the day and 22˚C by night, whereas the coldest winter months have an average of 16˚C by day and 10 by night. In international surveys, Malta is consistently rated to have the best climate in the world, and it also ranks near the top when the quality of life is considered. Given this, it comes as no surprise that the number of tourists visiting Malta per year are three times as much as the permanent population.
Rich and varied history
Given its strategic location between Europe and Africa, Malta has been an important naval base since at least 1000 BC. Is has been ruled by Greeks, Phoenicians, Carthaginians and Romans in antiquity, Arabs in the Middle Ages, as well as by Normans, the French and the British empire in modern times. Accordingly, you can find architectural monuments of a range of cultures on Malta, even including megalithic temples.
A truly multilingual country
Malta is one of the most multilingual countries in the world. The state language is Maltese, a Semitic language heavily influenced by Italian, but English is spoken by 88% of the population. Given that the history of Malta is strongly tied to Italy, 66% of the population speak Italian, while 17% also speak French. English is also an official language in the country, with all laws being enacted in both languages. This means that you will have no language barrier to face in your chosen new home.