April 28, 2017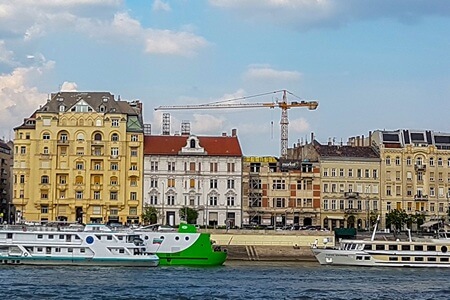 In several second citizenship and permanent residency programs, investment in real estate is a standard method of becoming eligible for the program. Let's consider the advantages of this kind of investment.
Safe investment
Many businesspeople consider buying real estate safer than purchasing government bonds or making an investment in local business. When you buy real estate, you actually, physically get something for your money, and you will be in full control of what happens to your purchase.
Registered address
Some programs require you have a registered address in the country, whether you are planning to actually stay in the country or you are getting the residency or citizenship for free travel or trade. If you own property fit for accommodation, you may use it as your registered address. This way you do not have to find and rent accommodation which you might or might not want to use.
Rent your property and make profit
If you are not actually living at the real estate you invested in, you might want to rent it. Renting for the long term is usually safer and more hassle-free, while renting more times for short terms might be more lucrative. This latter option might still be hassle-free is you contract a service provider that takes care of vacation rental properties.
You can sell it again
In some programs, you remain eligible for the residence permit as long as you hold your investment. However, if you find another basis for eligibility (e.g. by starting a lucrative business, marriage, or naturalization), or you do not want to maintain your eligibility, you are free to sell your property.
Find out more
If you want to learn more about getting citizenship or residency through investment in real estate, please feel free to contact our staff, who will be happy to answer all your questions. You can find below a list of relevant programs. Watch this space, or use the search engine on the right to always find programs meeting your requirements.