January 24, 2018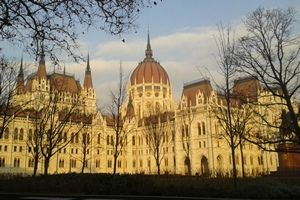 Located in the middle of the continent, Hungary is a full member of the European Union and the Schengen zone. With the Hungarian real estate residency program available exclusively from us, you can expand your business to the EU and enjoy full freedom of movement for yourself and your family.
Budapest: your new business base
The Hungarian capital has excellent air, road and train links to the rest of Europe and beyond. Its international atmosphere, modern infrastructure and moderate living costs make it an ideal base for expanding your business to the rest of Europe.
As the owner of a Hungarian company, you will be able to enjoy the benefit of the free movement of goods and services within the EU. You will also be able to profit from tax-free and customs-free transactions when trading with partners in other EU countries.
A lucrative investment in a soaring market
Our exclusive Hungarian real estate residency package secures an EU residency permit for you and your family by investing in the booming housing market in Budapest. We take care of every step of the process, from scouting out the best properties to buy, though handling all the paperwork, up to finding tenants or handymen you might need. The housing market in Budapest is predicted to grow by 15% in the next years, so an excellent return on your investment is practically guaranteed.
Enjoy free movement within the Schengen zone
The process of obtaining your residence permit only takes 2-3 months, and your family members can get their own permits based on family reunification. With your permit you will be entitled to visa-free travel within the Schengen zone, which encompasses most European countries.
Find your new home in Budapest
There is no minimum stay requirement for your Hungarian residence permit, so you will be free to travel outside the country for family or business reasons. But if you are looking for a new place to call home, you could certainly do worse than Budapest! The city is popular among tourists and expats alike: its mild climate, multicultural vibe, rich natural and cultural heritage draw in countless visitors every year. Fun fact: Budapest proudly advertises its many Turkish baths, which have been preserved and well-used ever since Hungary's Ottoman rule.