March 1, 2018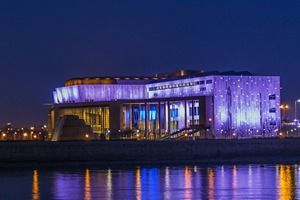 If you are looking for a Schengen residence permit to move freely within Europe, a safe and pleasant place to live and a lucrative investment opportunity, look no further than Hungary.
Your gateway to the EU
Hungary has been a full member of the European Union for over 10 years, and it is also part of the Schengen zone. This means that a Hungarian residence permit will let you travel and do business all over Europe. Thanks to the common European market, residing in Hungary also means customs- and tax-free trading within the Union, giving you an excellent environment to a new business or expand an already existing one.
Living in the center of Europe
Hungary is located in the geographical center of the continent, with excellent air, road, and railway links to Europe and beyond. It is visited by tourists all over the world who admire the country's nature, architecture and culture. The climate is moderate/continental, with 4 seasons but without extreme cold in the winter or extreme heat in the summer.
Budapest, the capital city, is renowned for its many thermal baths, vibrant nightlife and low crime rates. Among its nearly 2 million inhabitants, it is home to a range of ethnic and immigrant groups. Thanks to a thriving Middle Eastern and Turkish population, halal food shops are restaurants are quite easy to find. Last, but not least, the living costs in Budapest are much lower than in Western Europe.
Real estate residency
Although the Hungarian investment bond residency program is paused at the moment, we offer an exclusive investment package. Our offer lets you profit from the booming real estate market in Hungary and ensure European residency for you and your family at the same time. Thanks to our experience and careful design, acquiring your residence permit only takes 2-3 months, and you can expect an annual 15% growth on your investment.
Contact us for your personalized offer today!