May 29, 2018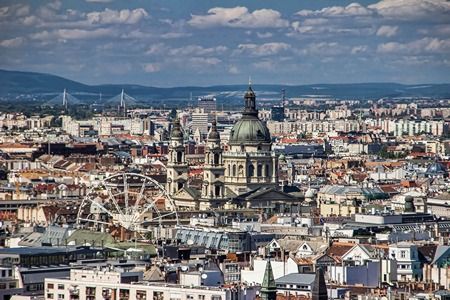 Living in Hong Kong? Would love to move to Europe, but not sure how? Just buy property in Hungary, and you are already here!
Buy real estate in Hungary
Set up a company for property management
Get Hungarian residency and visa-free access to Europe
It's that simple! Contact us now!
About Hungary
Hungary lies at the heart of Europe. It has a thousand years of history and culture, with a varied landscape under mild climate. It is a member of both the European Union and the Schengen zone. While local infrastructure (school system, health care, transportation, telecommunication) is similarly developed than that in Western Europe, local living costs (including business costs, real estate or accommodation) are significantly lower. What is more, thanks to the great travel connections and the visa-free access you get with Hungarian residency, you can easily travel to any European capitals whenever you want to.
The Hungarian Residency Program
In the Hungarian residency program, you buy property worth at least EUR 200,000, which you will rent. You set up a company for property management, and bam! you are already eligible for Hungarian residency. You can decide to move to Hungary and visit other countries of the Schengen zone on a whim, or just take advantage of your visa-free access without actually moving to Hungary.
Learn more about the program here
What is more, the option is not open to you alone: you can get European residency for your family members as well. Through a procedure called "family unification", your spouse and your underage children can also apply for residency in Hungary. If you have children who are already adults but still dependent on you, they can enroll at a Hungarian university and apply for a student visa.
Our service
Our expert team is at your service from the very first steps. Ask your questions before you get started, so you can make sure this is the right program for you when moving to Europe. (Other European countries also offer similar programs, so based on your situation and requirements, we can also offer other options.) Once we sign a contract, we provide assistance in the following:
selecting the right properties in Hungary,
setting up a company – with accountancy and virtual office for the first year,
legal assistance for the purchase,
finding tenants,
preparing a solid business plan (required for residency),
application for the Hungarian residency – for you and your whole family.
Got you interested?
Then reach out to us! We are here to answer your questions, resolve your doubts, and help you make the right decisions.