April 21, 2020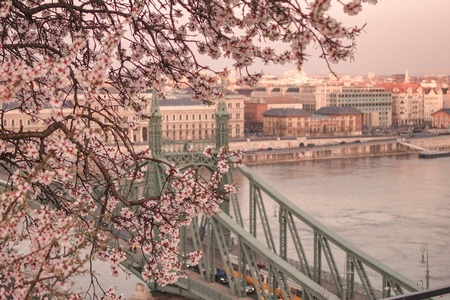 The IMF publishes its world economy outlook report twice a year. The latest edition in April expects Malta and Hungary among the economically strongest countries in the EU after the pandemic.
Stable economies in the EU
When choosing a second home, one of your main considerations might be whether your intended destination provides a safe environment for you and your family members. A good indicator of safety is environmental stability. The IMF economic outlook give you insight not only is the past and current economic status of countries, but it also gives a forecast on what to expect.
The latest IMF outlook on world economy makes a forecast for the rest of 2020 and 2021. They have taken the ongoing pandemic into consideration, consulting experts of various fields including epidemiology, public health, and infectious diseases. Their findings suggest a scenario where the pandemic should fade in the second half of 2020, which will make it possible for governments to unwound containment measures and for the economy to recover.
Hungary and Malta leading the way
GDP is one of the key indicators of economic development. Because of the pandemic, economy worldwide not only stagnates, but serious losses are generated. In Europe many countries are expected to produce a yearly GDP loss between 5-10% in 2020: Italy 9.1%, Croatia 9%, Spain 8.0%, France 7.2%, Germany 7%, Austria 7%, Slovakia 6.2%, Poland 4.6%. However, Malta is expected to lose only 3.8%, and Hungary only 3.1%.
At the same time, both Hungary and Malta are expected to make an impressive comeback in 2021. The IMF predicts that Hungary's annual GDP increase will be again around 4.2% in 2021, while Malta's GDP will show an even more remarkable growth at 9.0%.
Inflation is another important index of stability. In Hungary, it is expected to remain around the same level, even reduce slightly over the coming years. Inflation in Hungary was at 3.4% in 2019, and is expected to be 3.3% in 2020 and 3.2% in 2021. Inflation in Malta is lower, but will probably fluctuate more: it was at 1.5% in 2019, and it is expected to drop to 0.6% in 2020, but rise back to 1.9% in 2021.
The drop in economy also means the increase of unemployment rates – which are expected to normalize more slowly after the crisis. In Hungary, unemployment was around 3.4% before the crisis in 2019, but it is expected to climb as high as 5.4% in 2020, with a decrease to 4.0% by the end of 2021. In Malta, unemployment was the same as in Hungary in 2019, around 3.4%. Here a smaller increase is expected in 2020, only up to 5.0%, but recovery is also expected to be slower, with 4.4% expected by the end of 2021.
Investment residency and citizenship in Europe
Based on the IMF forecast, Europe will probably remain an attractive destination for investors looking for a second home with a stable environment for their families. Hungary and Malta are expected to be less affected by the pandemic related crisis than other EU member states, in which the economic relief measures instated in Hungary and Malta already may take a key part. Moreover, both countries offer options for investment residency and citizenship.
You may become eligible for citizenship or residency in Malta through property purchase. You will also be required to make an investment in government approved projects, and make a non-returnable contribution to certain state funds. The amount of expected investment and fees will depend on whether you are aiming for residency or citizenship, and the number of family members you wish to include.
At the same time, you may become eligible for residency through business operation in Hungary. If you set up a company for property management and purchase property you can rent out, generating a steady income for your Hungarian business, you and your family members may apply for Hungarian residency – you based on your company activity, and your spouse and underage children through family unification.
IMF outlook guides you to safety
Making an investment for creating a second home is a great way for protecting those important to you. Europe remains a safe option even after the pandemic, with Malta and Hungary in stable positions, according to the latest IMF forecast.