February 7, 2018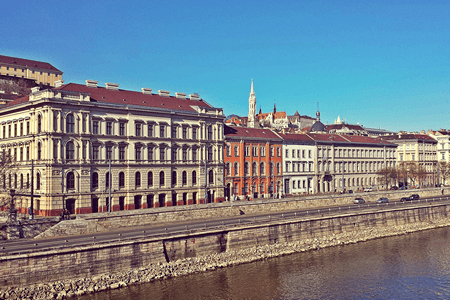 Property investment is a popular way to golden residency in many countries. The Hungarian real estate market is a thriving segment, with prices steadily rising since 2014, making it an excellent area of low-risk investment. Through the Hungarian real estate residency program, property investment can also get investors EU residency.
Property investment in Hungary
In the sector of residential properties, prices have been rising steadily in the last few years. However, Hungarian real estate prices are still lower than in other countries of the region. The combination of these facts makes investment in Hungarian property not only safe (since you invest your money in actual physical objects you can resell anytime), but also very lucrative (as you will surely be able to rent your property for a decent monthly rental fee or sell it again for a higher price – especially if you decide to renovate it beforehand).
Foreigners' share
According to the analysis by experts at ingatlan.com, a major property exchange site in Hungary, the share of foreigners in the Hungarian real estate market is currently about 6-7%. In 2017, 18% more foreigners bought real estate than a year before. Hungarian real estate is the most popular among Chinese: 40% more Chinese investors searched for real estate in Hungary in 2017 than in 2016. This might be due to some trade negotiations between the Hungarian and the Chinese government, and may result in a rising Chinese interest in Hungarian property investment.
EU residency through Hungarian property investment
Another attractive feature of Hungarian property investment is that investors might become eligible for Hungarian residency through the Hungarian real estate residency program. Hungarian residents may travel visa-free within the Schengen zone, and can easily work, study, or do business in the European Union. All of these are invaluable assets for international investors, and are accessible for an additional fraction of the main investment (covering the formation and administration of a Hungarian property management company).