August 28, 2017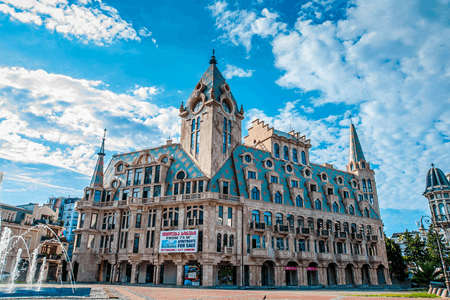 Georgia lies on the eastern side of the Black sea, located right on the border of Europe and Asia. With its mild climate and developing economy, it is an ideal venue for business or relocation.
Fast and cost-effective Schengen travel
If you are looking for a cost-effective second passport that lets you travel visa-free in Europe, the Georgian citizenship-by-investment program is a highly attractive option. By making a relatively low one-time donation, you and your family members can acquire a Georgian passport within a month. This will allow you to travel freely to all countries of the Schengen zone in Europe, as well as to further European, Asian and Central American countries, including Turkey, Ukraine, Mongolia, Colombia, or the Bahamas.
Family-friendly pricing
Many golden visa programs allow your spouse, children or even parents to be included in your application. However, this usually entails significant extra costs. Uniquely, the Georgian citizenship-by-investment program just has one fee for all the family: your spouse and any number of dependent children under the age of 26 will also receive a Georgian passport without having to increase the donation amount.
Life as a Georgian citizen
Georgia has no restrictions on dual citizenship, so you can keep your present passport in addition to the new one. Furthermore, there is no requirement to live in Georgia once your citizenship has been granted.
However, there are many reasons to decide to live in the country. Georgia boasts many geographically different regions including the seaside, temperate rain forests, luscious valleys and mountains as high as 5000 meters. The climate is correspondingly diverse ranging from subtropical to continental.
Georgian economy is one of the fastest growing in Europe, thanks to the country's efforts for western integration. It has been dubbed the number one economic reformer in the world by the World Bank: Georgia jumped almost a 100 places in the ranking for ease of doing business, currently occupying the 16th place in the world.
Donation lowered, special promotion still on
The Georgian investment immigration program is the most cost-effective gateway to Europe, since the donation amount is only EUR 300,000, granting citizenship to the whole family. Moreover, the special promotional period is still on until the end of summer 2017, when the sum of the expected donation is lowered to EUR 200,000 instead of the recently lowered regular EUR 350,000. If you would like to make sure that you do not miss out on this deal, contact us by phone or e-mail.