| | |
| --- | --- |
| Country | Dominica |
| Region | Caribbean |
| Minimum investment | USD 100,000 |
| Additional fees from | USD 11,250 |
| Investment type | Donation / Real estate |
| Program type | Citizenship |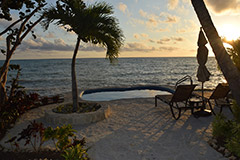 Highlights
The island's breathtaking natural beauty, one of the best standards of living in the Caribbean region and a fast and straightforward golden passport procedure requiring a relatively affordable investment make Dominica's citizenship-by-investment program very popular. You do not have to travel to Dominica during the application procedure, and you do not have to live there after your citizenship is approved. Furthermore, as a nonresident, you will not have to pay any taxes in Dominica. The citizenship gives you and your loved ones visa-free access to the EU and over 100 other countries.
Family
Financially dependent family members can be included in your application, so you can extend the comfort and security of your new passport to those closest to you. Dependent children under the age of 28, as well as dependent parents and grandparents over 55 are eligible.
Program description
Gaining Dominican citizenship by investment only takes 3-4 months. It does not require previous managerial experience or qualifications. All you need is a clean bill of health, a clean criminal record and basic English skills.
Following the submission of your application, you can expect the Dominican government's pre-approval letter within just a few weeks. After you have transferred the investment amount, you receive the Dominican certificate of naturalization, followed by your Dominican passport.
Travel options
Thanks to a visa waiver program between Dominica and the EU, your brand new passport will qualify you for visa-free travel within the whole Schengen zone and the EU, as well as 115 additional countries including Hong Kong and Singapore.
Financial terms
There are two options for obtaining Dominican citizenship by investment. First, you can make a non-refundable donation to the Government Fund for a minimum of USD 100,000 for a single applicant.
Alternatively, you can buy real estate in a government-approved resort for at least USD 200,000. This investment must be maintained for a minimum of three years, but if it is sold after five years, it also qualifies the next buyer for citizenship by investment.
Additionally, a non-refundable due diligence fee starting at USD 11,250 applies to both investment options. A government processing fee of USD 50,000 is payable for the real estate option only.
The amounts quoted here apply to single applicants, and they vary based on the number and age of family members included in the citizenship application. Contact us for a precise quote tailored to your situation.